Welcome to TrackingCargo !
Quebec Stevedoring invites you to discover the TrackingCargo software. What better way to effectively improve communications with clients and partners! TrackingCargo makes it possible to check the location of in-transit cargo, dynamically and in real time, in all the ports of the QSL network. This service is available online 24 hours a day and is offered exclusively to our clientele.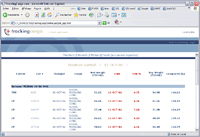 Classic report generator
Free Adobe® Reader® software is needed • Download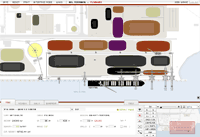 Interactive virtual terminal
Free Adobe® Flash® Player is needed • Download

A pioneer in the Internet computer design, TEOPS Corporation (Terminal Operating Systems) hosts and supports business management systems entirely designed for the Internet.
Since 1996, our customers, through our secured SSL Oracle® 10G servers, benefit from the Internet to plan resources and manage inventories on line. In this manner, inventories of millions of tonnes of general and bulk cargoes (newsprint, iron ore, wood pulp, aluminium, steel, etc.) are managed and accounted for from our servers. Many of our clients have disposed of their traditional systems and are now registered to TrackingCargo.
With the help of our services, our clients have in hand the tool par excellence for the e-business management, affording them the ability to share and exchange information with their customers.
Capitalizing on solutions conceived for the Internet instead of being adapted from traditional systems and considering that applications do not require the purchase of any particular software for the users' computers, our systems are constantly state-of-the-art and our program developers are dedicated to improving and customizing the applications